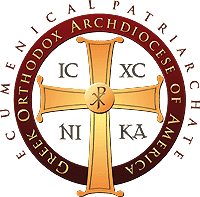 The Daughters of Penelope was founded in 1929, by Alexandra Apostolides. Her desire was to create a woman's organization for the purpose of helping women and families of immigrants of Greek descent to assimilate into early 20th century American society. Because of her perseverance and the encouragement of her husband Dr. Emanuel Apostolides, a devoted member of AHEPA, she formed EOS Chapter#1 with 25 charter members. Alexandra Apostolides was elected as the first Grand President in 1931.
Today the focus of the Daughters of Penelope, is to promote the social, ethical, philanthropic, cultural and intellectual interests of its members while promoting the ideals and traditions of Hellenism in each of the communities where they are located. In 2009, the US House of Representatives passed Resolution 209 honoring the significant achievements of DOP and commemorating its 80th Anniversary. The resolution also recognized the significant contributions of Greek Americans and the DOP to the US. In 2010, a similar resolution was passed by the US Senate. There are DOP chapters throughout the United States, Canada, Australia, Greece and Cyprus.
The Daughters of Penelope encourages and promotes loyalty to the country in which they live; cultivates the ideals and traditions of Hellenism; promotes opportunities of education; and promotes the spirit of cooperation and works closely and in harmony with the whole AHEPA Family – AHEPA, Daughters of Penelope, Maids of Athena and Sons of Pericles. The Daughters of Penelope is non-partisan and non-denominational.
The charter for Hermes Chapter 41, Bridgeport, CT was issued in 1935 and was originally called the AHEPA Ladies before they were renamed as the Daughters of Penelope four years later. Meetings were held at AHEPA Hall on Fairfield Ave in Bridgeport. There were 32 charter members and the chapter colors chosen were blue and white. The charter officers were President-Electra Halioris Young, Vice President-Helen Papaconstantinou , Secretary-Eva Politis Zambettas and Treasurer-Angeliki Argiriades. The chapter remained active until 1984 when it unfortunately, became dormant. Hermes Chapter 41 was reactivated in ceremonies in Bridgeport, CT on April 24, 1993. Twelve sisters were initiated by the team of the District Governor-Ellen Anagnostos; Athena Argiriades Morici-Past District Governor; Helen Bousios-District Treasurer; Ann Dorozinski- Past District Governor; Mary Tzimoulis- Past District Governor; Nikitoula Menounos-District Marshall and Helen Matsikas- Past District Governor. Following the initiation the election of officers was held with Toula Louloudes- President; Athena Argiriades Morici-Vice President; Georgia Hedgis-Secretary; Kathy Zorzy-Treasurer; Libby Kanatas-Marshall and Sentinel; Marian Demas-Warden; Ann Dorozinski-Priestess; Stella Capiris- Chairman of the Board of Governors and Helen Linardakis, Vivian Christian and Maria Agortsas as Board Members.
Currently, Hermes Chapter 41 is an active and vibrant group made up of women of all ages who are continuing to honor the objectives of promoting Hellenism, Education, Philanthropy, Civic Responsibility, and Family ; Individual Excellence through community service and volunteerism. The chapter has been active with philanthropic causes in our community such as the Let's Keep Them Warm Drive, the Under the Bridge Ministry, our Knitting Club which knits for charity, and in supporting national causes such as Penelope House and Penelope Place, WIN Hellas, the University of Miami Sylvester Cancer Center, and many more national and district wide causes.
To honor and acknowledge our history as Daughters of Penelope, here is the honor roll of all those who served as President of our Chapter since 1935.
Daughters of Penelope-Chapter Presidents
1935 to1936- Electra Halioris Young
1937- Sophia Trifiatis
1938 – Helen Papaconstantinou
1938 – Helen Harlow Laropoulos
1940 – Julia Maltas
1941 to 1942 – Catherine Harrison Tishliss
1943 – Bessie Pappas
1944 to 1945 – Electra Halioris Young
1946 – Julia Maltas
1947 – Arta Pappas
1948 – Athena Argiriades (Morici)
1949 – Electra Halioris Young
1950 – Ann Don Bullion (6 months)
1950 to 1951 – Sophie Yerontakis Capucci
1952 – Christine Georgas
1953 to 1954 – Catherine Koteas
1955 to 1956 – Helene Karpenko
1957 – Effie Zieckas
1958 to 1959 – Athena Argiriades (Morici)
1960 – Effie Zieckas
1961 to 1962 – Ann Dorozinski
1963 to 1964 – Elizabeth Argeropoulos
1965 – Effie Zieckas
1966 – Elizabeth Argeropoulos
1967 to 1968 – Athena Argiriades (Morici)
1969 to 1971- Mary P. Koteas
1972 – Ann Dorozinski
1973 – Athena Argiriades (Morici)
1974 – Ann Dorozinski
1975 to 1976 – Estelle Hawie
1977 to 1984 – Connie Forkiotis
1992 – Toula Louloudes
1993 to 1994 – Athena Morici
1995 to 1996 – Helen Linardakis
1997-1998-Alexandra Koulouris
1999 – 2003 – Helen Spyrou
2004 – 2008 – Barbara Tsoupas
2009 – 2013 – Helen Yeotsas
2014 – 2016 – Kathy Yiannoulis
Current – Cindy Waldron
Contact Cindy Waldron at cindy.waldron3@gmail.com for more info.