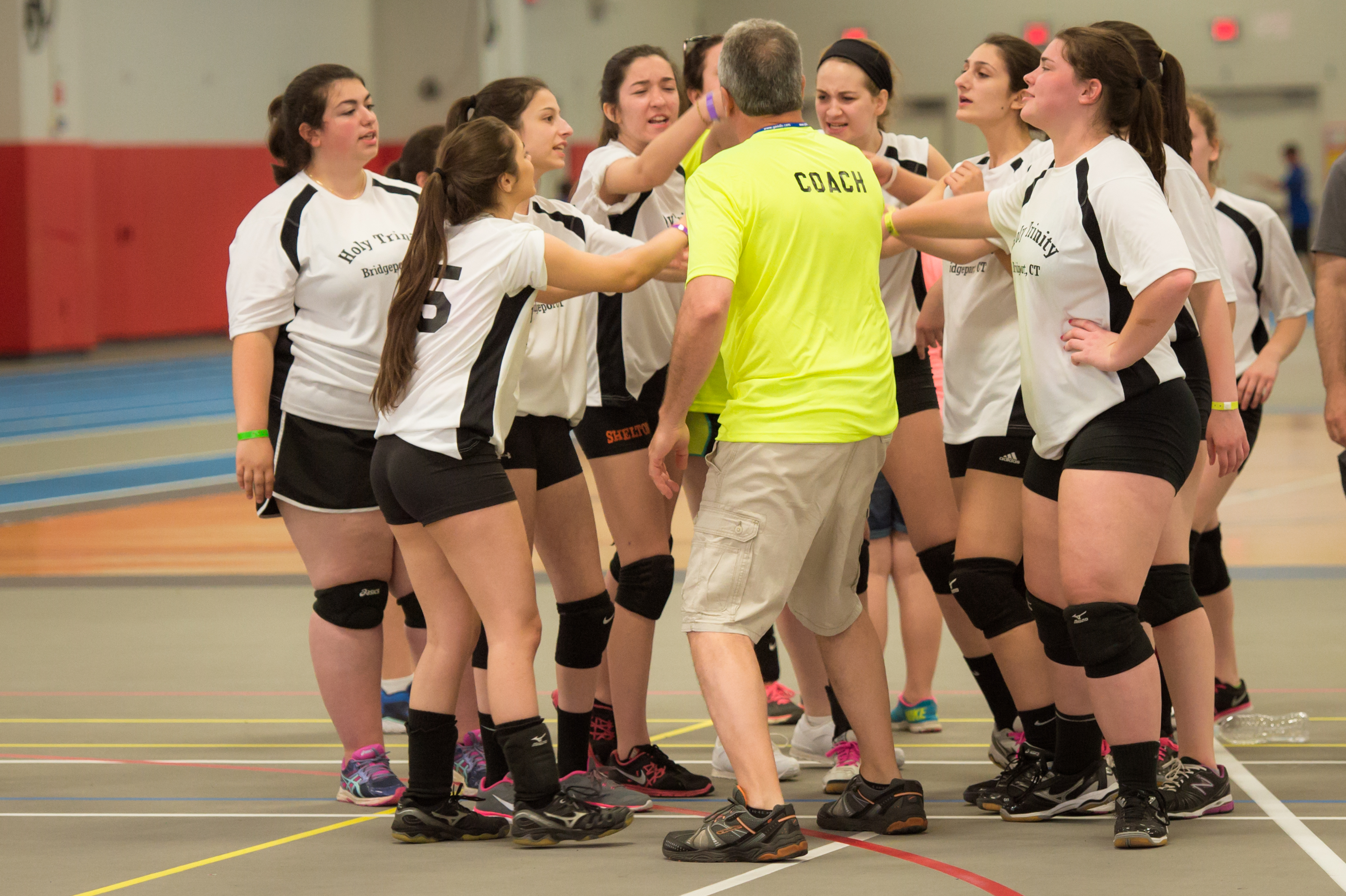 Welcome to holy Trinity Youth Greek Orthodox Athletics! Our teams participate within the Connecticut Eastern Orthodox Basketball (CEOBL) and Volleyball (CEOVL) leagues, established more than 40 years ago.
We are a vibrant and growing program within our community at Holy Trinity. While the league is focused on athletics, the outcomes and experiences are well beyond the court. The learning and growing that occurs around true team work, belief in each other, athletic skill building, confidence and integrity, dealing with wins and losses, friendship, fellowship and integrity are all aligned with our faith (and quite priceless).
Our program welcomes youth and their families and currently offers co-ed basketball and girls volleyball. All youth registered to Sunday School are eligible to participation in the league. Registration for both seasons is in the fall, and participation fees, ages, and more information can be found on the registration form.
Practices for both sports are held at our gym during the week, with games scheduled on the weekends outside of church services. Many games are hosted at our gymnasium and we also travel to other participating Orthodox churches in CT and NY. Please view the current schedule and join us for a game!
Our coaches are volunteers who donate their time and effort to the success of the program. Parent involvement is also critical to the success and we are fortunate each year to have our parents be present at practices, games, and volunteering in different capacities. Each winter, we host a parent versus players evening of fun ball games and fellowship.
Many of our players and families also travel to the Greek Youth Olympics, a multiple day event hosted on Memorial Day weekend. The Olympics offers numerous sporting events for various ages. Registrations typically begin in the late winter.
The Athletic League recognizes the whole athlete, not just the player on the court. We practice this across several of the programs and events below.
Monthly, a youth athlete is chosen to be recognized in our Player of the Month program.
Annually, scholarships are awarded to selected high school seniors and attending college.
Athletic Awards are presented in the spring on Awards Sunday.
We host a Hall of Fame event in November that honors an elected class of former players and coaches. This event has honored 3 classes of inductees to date, and created a bridge connecting some of the past and even founders of the program with current participants. The Hall of Fame is an evening of dinner, awards, entertainment and most of all fellowship across the generations.