After a funeral, a Makaria or mercy meal consisting of a fish dinner is held by the family at a place of their choice, and it is customary for all mourners to attend. The meal is held in celebration of the life of the deceased. Fish is served as a sign of fasting and of mourning that the deceased has departed this life.
Makaria Menu
● Paximadia (Biscotti cookies)
● Cognac
● Red Wine
● Mixed Spring Salad with tomato, cucumbers, red onion, olives, and feta cheese drizzled with balsamic vinaigrette
● Filet sole with an aioli sauce, topped with breadcrumbs and garnished with fresh parsley
● Rice Pilaf
● String Beans in homemade tomato sauce
● Bread
● Platter of pound cake and homemade koulourakia
● Coffee/tea
● Water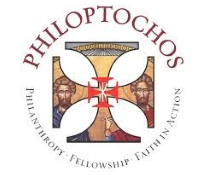 Please make arrangements through Holy Trinity Greek Orthodox Church office at 203-374-5561. Price per person is $18. Prices subject to change dependent upon menu and custom requests. Payment in advance or day of Makaria is preferred. Please make checks payable to "Holy Trinity Philoptochos".